9-11 June 2020
Saint Petersburg
Etc/GMT+3 timezone
34th Tango Collaboration meeting 2020, 9-11 June will take place in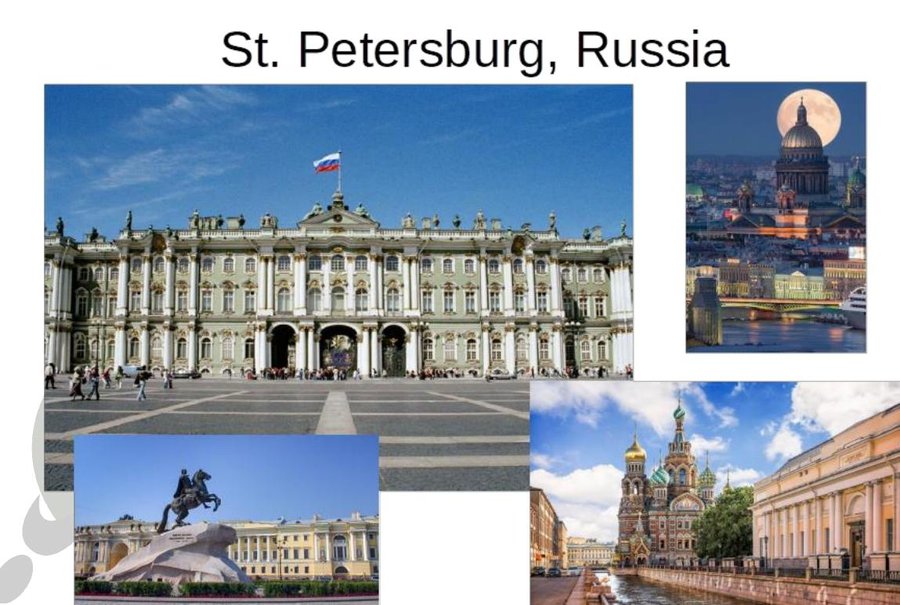 As always we expect around 60 people from multiple sites across the Globe who ain't indifferent to Tango Controls and who will share their expertise in the fields:
latest developments in the kernel;
developments in Tango EcoSystem;
Tango related web applications;
industrial use of Tango;
etc
Location
The conference will take place in Dashkova Residence Conference room at the heart of Saint-Petersburg (Address: Saint Petersburg, Galernaya Street, 15).
All main Sightseeings are literally around the corner!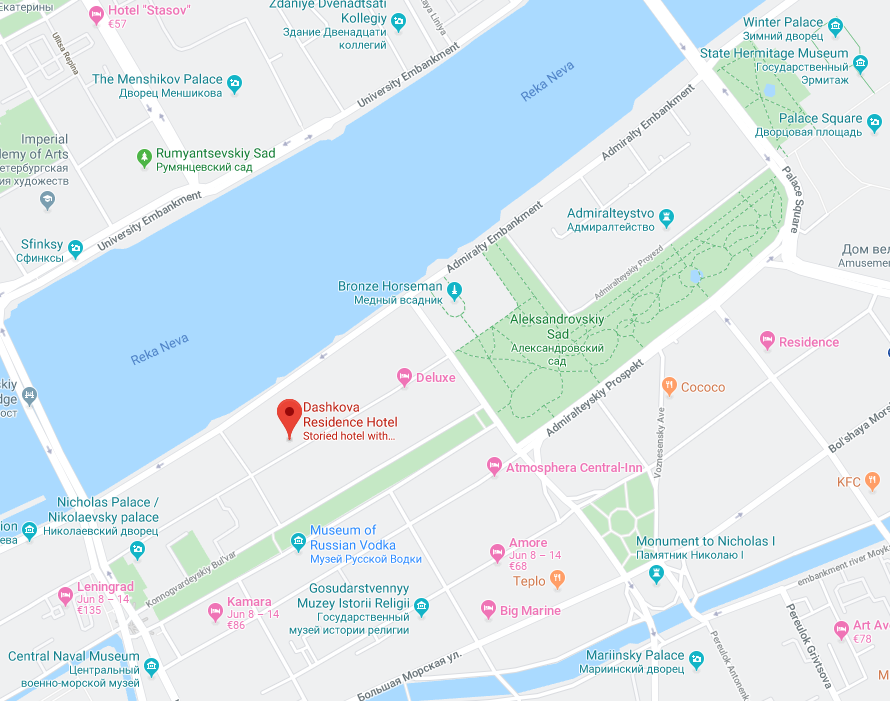 Visa
Non-Russian participants are to apply for a visa to enter the Russian Federation.
From October 1st, 2019 nationals of 53 foreign States may be granted an e-visa to enter the Russian Federation. You do not need to pay for anything to obtain an e-visa.
Please, read all information carefully and apply at the Russian Foreign Affairs Consular Department web site: link
IMPORTANT
If you apply for e-visa, please, be informed of the following:
- Your name(s) and surname(s) MUST be written in the application exactly as in your passport! In case of any difference, the border control officer has a legitimate right to refuse to let you in.
- You MUST NOT have any connection flight or change in Russia. The first landing in Russia MUST be Saint Petersburg! If you have no direct flights to Saint Petersburg, make your connections outside Russia.
- If you plan to stay longer than the meeting, your maximum stay in Russia with e-visa is up to 8 days. For example, if you passed through the passport control when entering on Monday, you must pass the passport control for exit no later than the next Monday (but no later than the visa expiry date).
- You are required to have a medical insurance valid in the Russian Federation's territory for the entire period of stay.
Entry fee
280 EUR
The entry fee includes social dinner with traditional Russian cuisine.
Payment details are available in the registration form.
The payment MUST be done before Mai, 9th 2020.
Accommodation
A pool of pre-booked rooms at special rates (much lower than an average for this location and the high season) are available in Dashkova Residence Hotel. The hotel is located in a historical building on Galernaya street - the oldest street in the city, near Senate Square and St. Isaac's Cathedral. All pre-booked rooms include breakfast and free wi-fi.
Please, contact Dashkova Residence Hotel directly via reservations@dashkovaresidence.ru and get the special rate using the promo code. The promo code is available in the registration form.
The hotel is well aware of our meeting and waiting for participants' e-mails.
Please keep in mind the special rate is available for early booking due April, 9th 2020!
Other options
If you want to stay in other accommodation we recommend you to use well-known websites for booking and choose accommodation with the rate score 8 and higher.
We advise to make bookings in advance. June is traditionally a high season (also because of the White Nights). And keep in mind that St. Petersburg won the World Travel Awards several times in the nomination "The best European urban direction", the prices go up very fast.
Social dinner
Social dinner will take place in Petrusha restaurant. The restaurant is located within 5 min walking distance from the conference place:
Transportation
Taxi
In general Taxi in Russia is of the same price as public transport in many European countries, hence it is advised to use Taxi.
Recommended way to use Taxi is via mobile applications. Of course, there are lots of different companies that provide this service. We recommend you the following.
Gett mobile application. Install it via Google Play or go to the Gett website and provide your phone number to get a download link. If you want you can install the app in advance. It will be possible to use this app with the new local sim card with unlimited mobile internet later.
Please, attach your bank card as a payment method. This way you won't need to pass any money to Taxi's driver and may use the service once you have landed at Saint-Petersburg:
You may use the following promo code ("Coupon code" in the 2nd image above): GTJWVFP
RuTaxi is another convenient application. The procedure is the same as with the Gett. Make sure to set "I do not speak Russian" checkbox if you need.
Public transport
As any major city in the world Saint-Petersburg has a wide range of public transportation: Metro, Trams, Buses etc. You will need a rechargeable e-ticket for public transport: link
Here is how you can get from the airport to the conference hotel using public transport: link
Probably, you may want to install Yandex.Transport mobile application if you plan to use public transport. With this app it is possible to choose the best routes, track public transport in real time, find your stop on the map, keep tabs on traffic jams, etc
Mobile Internet
There 3 major mobile Internet providers in Russia: MTS, Beeline and Tele2.
Beeline and Tele2 are available at the Pulkovo airport plaza at the ground floor. Ask for an unlimited Internet access (costs ~350 RUB for two weeks). You will need your passport to get a sim card.
Points of Interest
If you have a chance to stay a bit longer in Saint Petersburg, please, don't miss it!
Saint Petersburg is inscribed on the UNESCO World Heritage list as an area with 36 historical architectural complexes and around 4000 outstanding individual monuments of architecture, history and culture.
The city has 221 museums, 2000 libraries, more than 80 theatres, 100 concert organizations, 45 galleries and exhibition halls, 62 cinemas and around 80 other cultural establishments.
Here we can mention only few of them.
The well known the State Hermitage Museum of art and culture. The second-largest art museum in the world!
Its collections comprise over three million items, including the largest collection of paintings in the world. Its collections include Egyptian antiquities, Classical antiquities, Prehistoric art, Jewelry and decorative art, Italian Renaissance, Italian and Spanish fine art, Knights' Hall, Dutch Golden Age and Flemish Baroque, German, Swiss, British and French fine art, Russian art, French Neoclassical, Impressionist, and post-Impressionist art, Modern, German Romantic and other 19-20th century art, etc
This Palace Ensemble, widely known in Europe and bearing the status of a "building of federal significance" in Russia, once belonged to a princely family. Amazing interiors, astonishing history of the place.
If you know few about Russia, a quick and exciting way is to explore the whole Russia in miniature. With Audioguide you will learn more about history and geography of Russia, differences of regions and see national features of each. Estimated visit time is ~3 hrs. If you decide to visit the Grand Maket, we do recommend to visit it at early hours to avoid crowd.
Series of palaces and gardens are located in Petergof near Saint Petersburg. It has 414,2ha of parks & gardens, more than 150 fountains, 32 museums. Plan the whole day for this trip starting early.
Food
There are lots of great places to visit and taste. Check the nearest with Google maps. The most unusual are mentioned below.
Sever-Metropol ("СЕВЕР" in Russian) is a local cake-shop. Nice place to have a cup of tee or coffee and taste some local cakes and sweeties.
Caviar bar, shop and enogastronomic space with a wide selection of alcohol traditionally combined with black caviar. Booking in advance is advised.
Learn and taste different Russian Vodkas
Sponsors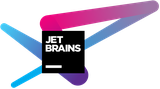 JetBrains offers 3 licenses to raffle. Details will be provided later.
If you want to become a sponsor and reduce the entry fee, you are very welcome to contact us.
Saint Petersburg
Russia
Galernaya Ulitsa, 15, St Petersburg, 190000
All talks will be recorded and published on Tango Controls Vimeo channel. You are agree with this if you submit a talk.